My New Year's Resolution for 2014 was to get more people started in User Experience (UX) Design. I posted one lesson every day in January, and thousands of people came to learn!

Below you will find links to all 31 daily lessons.

---

Basic UX Principles: How to get started

The following list…
Dan Cassaro. August 11, 2014.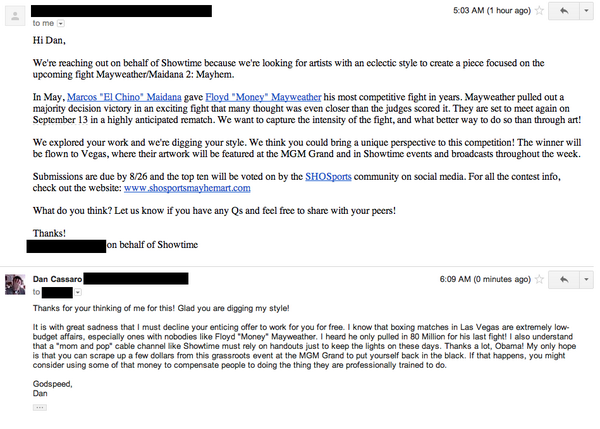 #TBT that time #Groot was a giant space monster from Planet X in "Tales To Astonish" #13 (1960)! #IAmGroot #GuardianOfTheGalaxy — by marvel > http://j.mp/XTYCCg
Choices

Here in our fourth celebratory guest post, Brand and lettering designer Andrei Robu reveals his philosophy for high quality work.

I've realised I've been searching for a new place to call home.

I've just realised that we've been in and out of South East Asia for the past two years. Together with my girlfriend, we've spent three months in Indonesia, two in the Philippines, eight months in Bangkok. I'm writing this from Berlin and next week I'll be in Vienna. All of this while freelancing, and all because we were searching for something.

It all started out as an excuse to relax. I needed some time off after getting out of a partnership in a design studio - managing people is damn exhausting. Time away made me realise how important the simple things are, having your coffee at your favourite coffee shop in the morning, enjoying the sun at lunch, meeting friends in the park in the afternoon, living in a big apartment in a nice and safe city… they are all priceless and wouldn't be possible without my work. I get to draw for a living.

I stare at the strokes, move the beziers, redraw until it feels right, and I get at peace while doing it.

I drew letters all my life but while travelling I first discovered the pleasure of drawing a typeface. Type design for me is balance. I do it without pursuing perfection in any of its forms. I just do it because I love it. It's a bit like meditation: I stare at the strokes, move the beziers, redraw until it feels right, and I get at peace while doing it. I know many like-minded people who love the sound of the pencil touching the paper; discovering a nice ligature by accident. It's pure pleasure; it's passion, and you feel there's this certain elegance of the craft.

After working for so many years I've realised that I need plenty of time and space to be able to create the best work for my clients. Going to an office can be fun but not being able to choose the projects you take on is bad for you and your client.

My next step is to find the place where I get to choose my opportunities. I want to do the best work I can and I need balance in my life to do it. That means having time and freedom for thinking and perfecting my craft.
THIS IS A PSA

THIS APP IS CALLED SAFETREK AND IS ABSOLUTELY INVALUABLE TO ANYONE WALKING ANYWHERE WHERE THEY DONT FEEL SAFE

YOU ENTER YOUR INFO AND SET A PIN AND THEN WHENEVER YOU DONT FEEL SAFE, YOU HOLD DOWN THE BLUE BUTTON UNTIL YOU DO

ONCE YOU RELEASE THE BUTTON, YOU HAVE 10 SECONDS TO ENTER YOUR PIN, AND IF YOU DONT THE POLICE WILL BE NOTIFIED OF YOUR LOCATION AND DISTRESS CALL

I TRULY BELIEVE THIS APP CAN HELP SOMEONE OUT THERE SO PLEASE DOWNLOAD IT

https://itunes.apple.com/us/app/safetrek/id716262008?mt=8

signal boost the shit out of this

THIS IS AMAZING SPREAD THE WORD
(via liquidmeth)
NASA engineers use origami as inspiration when they fold up solar panels for their trip to space. Shown here: the Miura fold. Once a piece of paper (or solar array) is all folded up, it can be completely unfolded in one smooth motion. You can read more about origami in space here, and learn how to do the Miura fold in this video:

Image: Astronaut Scott Parazynski repairs a damaged ISS solar panel (NASA)
(via npr)
Capital designs for Garnier's Opera House, Paris
Typography Masterpost by swifth

    1. Tutorials:

    2. Fonts:

    3. Textures / Backgrounds:

    4. Color Palettes:

+ Looking for inspiration?

Enjoy!